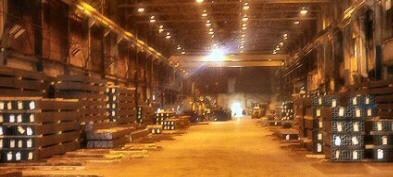 1605 Winter Street
Fort Wayne, IN 46803
(260) 424-1266
Toll Free: (877) 424-1266
FAX (260) 422-6631
About Us
"Your Pipeline to Service and Quality"
Paragon Tube Corporation
Paragon Tube Corporation was founded in June of 1990, in a portion of a 200,000 square foot plant that was originally used by General Electric. Paragon Tube specializes in maintaining a large inventory of mechanical and structural tubing for the service center and distribution/warehouse industry. Many original equipment manufacturers rely on our roll and hold programs to provide them with just-in-time inventory availability.
Equipment
Our continual major capital equipment expansions, namely one additional mechanical mill (1997) and the introduction of a structural mill (2003), provide Paragon Tube with the manufacturing support to assure that our customers have prompt delivery of quality products at very competitive pricing.
Location
Paragon Tube Corporation is centrally located in Northern Indiana to provide economical transportation access to the major markets east of the Rockies.
Paragon Tube maintains Stock Inventory in 16, 14, and 11GA Mechanical Squares & Rectangulars; in 1/8", 3/16", & 1/4" wall in Structural Shapes in 24' Lengths and Pipe Size Tubing in Schedule 10 & 40 in 21' Lengths.
80 years of combined manufacturing and management experience are dedicated to producing quality steel tubing.
---
"Your Pipeline to Service and Quality" © 2008, Paragon Tube Corporation